All I can say is OMG, This is the absolute best cleaning service in Bell County. Rosaline Medina and her crew are absolutely amazing and do fantastic work. If anyone looking for an outstanding cleaning service that will take the worst house and turn it into the best house I highly suggest calling her ASAP!."​
I love this cleaning company. I was first introduced when a rental company sent them out and was highly impressed by their work ethic. I am now a realtor and only recommend this company to my clients.They are very fair priced and will not disappoint. Very very sweet ladies.​
Roseline's crew cleaned my home for 2 years, always impeccable. Clean fragrance upon entering, flexible with additional cleaning needs. Tenants continued service when I rented my home. Katura Cleaning offers top notch, friendly, and affordable service.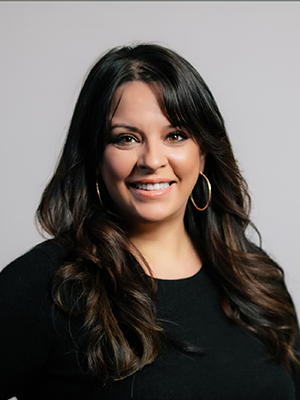 So thorough! Dependable, trustworthy and they put so much care into their jobs. I've been very happy with their work!

I have been using Katura cleaning services sine 2014, my wife and I have been extremely satisfied with the services provided starting with the initial consultation to scheduling and the cleaning. I have recommended Katura cleaning services to several friends who were completely satisfied with the services rendered. I use Katura on a monthly basis and will continue to recommend them to my friends or anyone who needs cleaning.

We just had Katura clean our rental property to make ready for a new tenant and they did a FANTASTIC job.  The property has never been as clean as it is right now and we could not be more happy with the service they provided.  Truly a top to bottom, deep cleaning without a speck of dirt left behind.  If you're looking for reliable, honest and quality service-look no further.

I hired Katura to clean my house due to me recovering from surgery. The ladies that cleaned my home were courteous, professional and extremely friendly. They treated me with genuine concern over my injuries. They cleaned just as good as me and hit some spots I have missed over time. They will be coming back while I am recovering, and I might just make this permanent! They are that good.

Katura Cleaning service is by far one the best cleaning services I have used. Extremely professional and thorough. Rosaline and her team know what they're doing. Hire them, you won't regret it!
1. Detailed oriented and thorough
2. They aim to please, If you are not satisfied they will make it right
3. Friendly service
4. Super reasonable price

I have been wanting to do Spring Cleaning but I just didn't have the time. I heard about Katura Cleaning Services through Salado People. Respond time to book an appt was fast and easy. I had 4/5 girls at any given time at my house scrubbing every inch. I am beyond impressed with the cleanliness they provided. My pendant lighting has never sparkled so much!!! I had a stand up holder in my shower that rusted the tile….IT IS GONE!!! I would recommend this company over and over.

"EarThis was my first time using a professional cleaning service and I can say with 100% confidence that I will be using Katura Cleaning Services for all my professional cleaning needs. Kathy and Mandry did such an amazing job! They did an efficient, thorough clean with great attention to detail. Not to mention they were very sweet ladies! I feel so comfortable and at ease now that my home is clean. Thank you Kathy and Mandry!!!